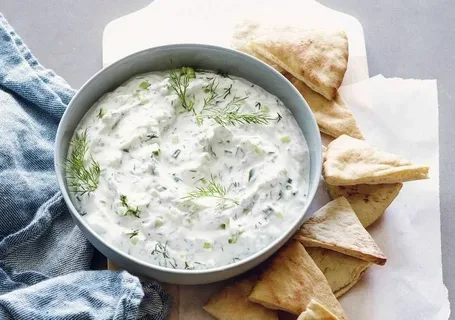 After Earl Tupper developed his plastic storage containers with a "burping seal" in 1948, he started selling them at home parties. These were social gatherings that also allowed women to earn money as sales associates.
This network of dealers and distributors included rural, urban and white suburban women. It was the first direct marketing operation of its kind, according to Kealing.
History
Tupperware is a brand that's deeply woven into the fabric of post World War II America. But this week, the company announced that it may have to go bankrupt if it can't raise emergency funds.
The founder, Earl Tupper, was a chemist who invented the plastic food containers with a patented "burping seal" in 1946. He drew inspiration for his invention from the lids used on metal cans of house paint.
Tupperware's early sales were dominated by a group of stay-at-home housewives. A manager named Brownie Wise realized the potential of selling products through home parties, and she developed a system to appeal to this demographic. The strategy was successful, and it also influenced later companies like Mary Kay Cosmetics and Discovery Toys. These companies now sell their products in retail stores and online.
Design
After World War II, 20 million Americans left city life for pleasant suburbs filled with stay-at-home housewives. The women of that generation were ideal Tupperware customers and a powerful sales force.
Brownie Wise understood this and adapted the Tupperware party concept to meet the needs of her audience, reports Smithsonian. She envisioned these gatherings as glamorous affairs where women dressed up in their best clothes, bringing their friends to sample Tupperware's molded plastic containers, which had a patented airtight seal. Properly "burping" them to expel air and flipping the unbreakable plastic bowls upside down to show off their rounded bottoms became typical activities at a Tupperware party.
Alison Clarke, a professor of design history and theory at the University of Applied Arts in Vienna, thinks that Tupperware was an important step for women who would have been excluded from the workforce otherwise. She also notes that the company has struggled to keep up with newer products.
Materials
Tupperware products are made of a durable, versatile and lightweight material called polyethylene. Polyethylene was first developed by Dupont during World War II as a resin to make radar equipment, according to Smithsonian magazine.
Tupper's early plastic containers were a dramatic improvement over the glass and metal storage canisters women typically used at home, which were heavy, poorly air-tight and prone to sweating due to refrigerator condensation. They were also expensive to buy and difficult to store.
ECO+ is Tupperware's line of innovative products made with sustainable and recycled materials. It launched in 2019 with a new product portfolio using circular plastics that divert waste from landfill and incineration. It has expanded to include a reusable straw set and on-the-go cups. It also includes a line of repurposed Lunch-It Containers and Sandwich Keepers.
Functions
Tupperware's classic bowls and pitchers remain a staple in many kitchens. But the company has struggled to connect with a new generation of shoppers, and it recently warned that it might go out of business.
The brand's most versatile products are the storage containers. These are microwave safe and help to reduce food wastage. They are also fridge smart which helps to store vegetables and fruits easily.
The company's newest ad features Dixie Longate, a fast-talking gum chewing Alabama gal who turns her living room Tupperware party into a theatrical show. Its off-Broadway debut sparked raving reviews and earned Dixie a Drama Desk Award nomination. The company's values are rooted in empowerment and homespun wisdom. It also supports the community by offering scholarships to local high school students.
Packaging
Tupperware develops, manufactures and distributes plastic products for use in food preparation, storage, serving and other household tasks. The company's products feature ingenious design and a lifetime warranty. Tupperware products are available worldwide through a network of direct salespeople and at retail outlets such as Target.
Tupperware parties were glamorous affairs reminiscent of afternoon tea and provided a socially acceptable way for women to earn money in the 1950s. Wise appeared in many women's magazines to promote her company, and successful saleswomen were rewarded with diamond rings.
In 2020, Tupperware increased investment and sourcing of new, sustainable materials for its ECO+ line of products to reduce the amount of single-use plastic waste. The company also partnered with Loop, a reusable container program for Tim Hortons restaurants to reduce packaging waste and environmental impact. Klimaoase